The BodyMetrix System uses Ultrasound to measure both Muscle and Fat thickness to millimeter accuracy (check for muscular imbalances). It also calculates Total Body Fat % along with weight distribution and BMR, all while displaying it in a simple to read, graphical format. NOTE: No special medical certification is required to use the BodyMetrix, as it is considered a non-medical grade device which works with your PC or MAC.
Below is an example when using a 3 site Formula. The BodyMetrix System offers formulas that use as few as 1 site or as many as 9 sites to calculate accurate Body Fat %.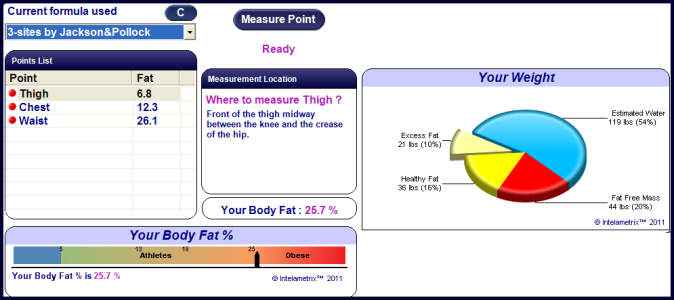 However, being an ultrasound device the BodyMetrix system can do so much more !!!
For example scanning with the BodyMetrix allows you to directly see fat and muscle layers as shown below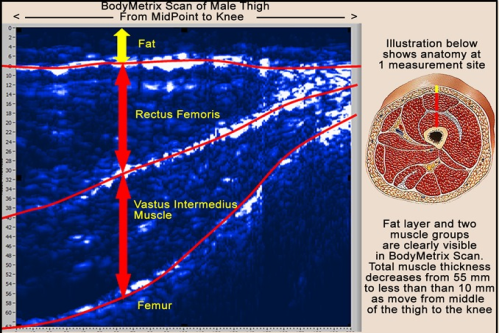 To find out more about our Professional BodyMetrix System click below:
| | |
| --- | --- |
| BodyMetrix Professional | |
| | |
| Fitness Centers, Medical Practitioners, Personal Trainers, Sports Teams, Universities & Schools | |
| | |